We waited nearly 2 years for Google to issue real-time Penguin. Initially, we were disappointed. But it seems we may have been wrong.
1. Google launched their real time spam algorithm after a long wait of almost 2 years.
2. Mixed feedback from the seo community with very few examples of recovery being noticed.
3. Google shifted the focus away from penalty to devaluation.
4. But has Penguin started to bite?
So we waited, and waited and then.....well, waited some more.
Nothing.
From October 2014, web site owners, seo consultants and agency's around the world waited for the chance to escape the punitive impact of Penguin 3.0.
Search Engine Land even put together a fun calendar as the wait went on, and on, and on.
Some Background
For those of you unfamiliar with Penguin, Google introduced this as a kind of spam filter. So the index as was - got pushed through the filter and then re-emerged on our screens.
This process happened periodically and caused havoc for many when it did. Penguin was designed to weed out and penalise low quality SEO work. If you tried to game the system with dodgy links and on page tactics such as keyword stuffing, Penguin tried to pick this up and dampen your Google rankings.
If it or its partner in crime 'Panda' caught up with you, then the results looked a lot like this:

What you are looking at above is a site having its traffic eroded by algorithmic filter/penalty. The dodgily drawn red circle coincides with the Penguin 1.2 update in October 2012.
If this happened, then site owners (or more likely their seo agency) had a serious problem on their hands, followed by an anxious wait until the next time this update was run.
Unlike a manual action, there was no way to appeal to Penguin. This was an aggressive software penalty, you just had to wait and suffer until the next time it was run.
Well the waiting and suffering between Penguin 3.0 and 4.0 lasted almost two years. In fact 37 days short of two years.
Finally!
On September 23rd 2016 Google announced the latest Penguin update would be the last of its kind. In the release, some major changes were reported:
Penguin had been moved into the core algorithm, it would now scan for spam in 'real time'.
No longer would site owners be penalised for poor quality links, instead they would be simply ignored.
Penguin would be more localised, rather than a site wide penalty you might see a part of your site get hit.
My first reaction was one of disappointment for two reasons.
1. Very few people globally, including a client we had tried to help - had seen a recovery as the update rolled out.
2. Google had removed the punitive aspect of the algorithm. And that was somewhat annoying.
Fast Forward 3 Months.....
The truth about Penguin 4.0
That was in October 2016 and we are now in February 2017. The interim period has given us the chance to evaluate the impact of this change to see how effective it has been.
As the months post Penguin 4.0 have rolled by, there have been some cases of seo's claiming a recovery - but in truth this has been way short of the initial drop so many sites suffered.
We saw marginal improvements in our project, but that's about it. The truth is probably somewhere in this analysis by Dr Pete.
The trouble with web spammers – they don't have much of a foundation to fall back on.
I believe this is the most likely scenario for most the people who have been disappointed with Penguin 4.0. They disavowed so much of their link profile, they had little left in the locker.
The second probable reason is that Google itself has improved. My client suffered a big headline grabbing drop from Penguin – but much of that traffic was in truth total garbage and didn't convert anyway.
It was fuelled by spam and a very sketchy seo plan
So if a large portion of your traffic was garnished via web spam, it was never coming back. What you have left is the stripped back post Penguin / much improved Google combo apocalypse – AKA your real position.
For those claiming recovery wins, could it be as simple as they just had less spam than other the sites in their niche?
That the recovery they are claiming is nothing more than the client vertical being thrown up in the air and drifting back to something more like it's real position.
But that's not the full story....
Here is the interesting bit of Penguin 4.0 for me and something that hasn't had much if any coverage to date.
In the office, we are seeing much improved results for clients that have been clean throughout Penguin and built links the correct way.
All the talk is about recovery – but what about those that played by the rules?
Isn't that the real story of Penguin 4.0?
The Web Spammers Honeymoon....Is It Finally Over?
There was a 2 year gap between Penguin 3 and 4. That gave not so high quality agency's plenty of time to build garbage links (maybe blogspot links for example) to a client site.
This probably made them look good until Penguin 4 hit. I wonder what their reports look like now.
Here are a few examples of clients we work with that have seen a very positive increase in organic traffic post Penguin 4.0.
Exhibit 1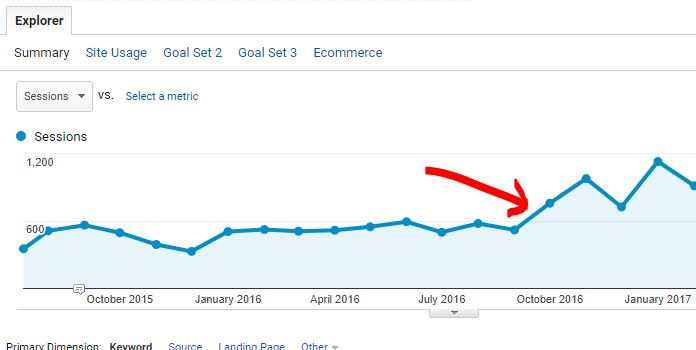 Exhibit 2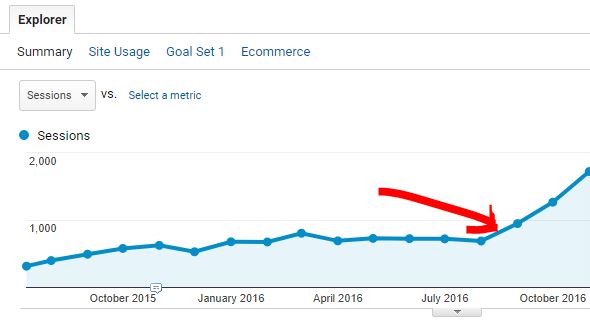 This is a win for Penguin 4.0.
The real winners here are those that continued to build links the right way and focused on better quality content.
Should we have been better ignoring a 'recovery' approach and instead getting to work building better links. Disavow then get straight to work?

Hindsight. But well done those who took that view and won.
The End Of Days For Many SEO Agency's?
As their client rankings slip away, I believe that a lot of agency's will now be investing heavily in new approaches to seo and or panicking behind the scenes.
I think many may fall by the wayside in the process.
How long will clients wait whilst traffic drops and the agency flounders around learning how to do the work properly?
How long can you hide behind terms and conditions that point to 'algorithmic changes'?
High quality SEO work takes many years to perfect. I know this for a fact because I have spent years doing so myself - and training my team on it too.
For a standard, post apocalypse, web spam agency - this will feel like the end of days.
I predict you will see a shift on their replica watches website to heavily emphasise 'content marketing' in their process – but its too late and they have too much to learn.
Even 'content marketing' itself risks partially missing the point and in fact has been directly challenged.
What do search engines want in 2017? Answers, Good UX & Relevancy
Whats your view on Penguin 4.0? did you see a recovery or traffic boost? let me know in the comments.